N Reed Station Road | Desoto
Pecan Street | Desoto
Jackson Street | Desoto
Pine Street | Energy
Professional Drive | Herrin
Colin Bradley Drive | Marion
Washington Street| Marion
Hudspeth Road | Lake of Egypt Marion
W Idaho Street | Carterville
Anderson Street | Carterville
Tommy Joe Drive | Murphysboro
Single Family Properties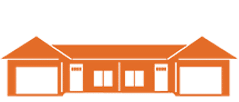 Duplex
N Reed Station Road | Desoto
Colin Bradley Drive | Marion
Washington Street | Marion
Hudspeth Road | Lake of Egypt Marion
W Idaho Street | Carterville
Tommy Joe Drive | Murphysboro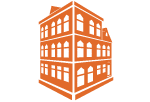 Apartments
Anderson Street | Carterville
Jackson Street | Desoto
Pecan Street | Desoto
Pine Street | Energy
Professional Drive | Herrin
Single Family Properties
Carterville
Johnston City
Marion
Royalton
Vienna
JRJ RENTALS
Hey there and welcome home!

Welcome to JRJ Rentals, a business with a passion for helping you find the perfect place to call home in Jackson, Williamson and Franklin Counties of Southern Illinois. Many of our residents are young professionals, families, working adults and retirees just like you! We are dedicated to serving our residents and providing a living space that they are proud to call home. Our office is currently under construction and will be located on our N Reed Station Road property. Until then, we are happy to meet people at the available property or at their residence to keep it convenient.

After years of getting to know our residents, we have found that different people search for different qualities in a home. We started our business with one duplex in 2002, we now have approximately 200 homes ranging from apartment complexes, duplexes, townhomes and houses. We can find the perfect match for you!

We are dedicated to being available to our residents. We know that people are busy, that is why we are excited to offer a software that allows our residents to make payments and submit maintenance requests online. We understand not everyone has time to make a call, so we want to make it as easy as possible to get in touch with us!
If you are looking for your next place to call home, give us a call! We are excited to meet you!
An author platform also convinces an agent and an acquisitions editor at a publishing house that you will and who can i pay to do my homework
https://paper-writer.org/
can execute your promotion plan.